Furniture transport to England (UK) with Alphaservice Umzüge
Safe and fast transports between Germany and England
International removals to England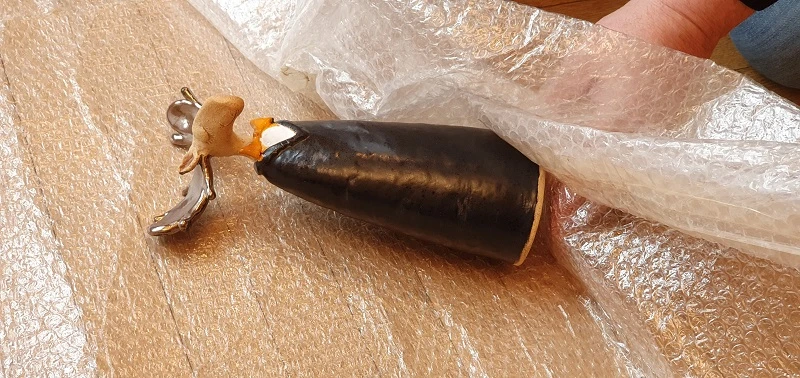 Services Alpha Service
(combinable)

Removal planning
Packing service
Dismantling and assembling furniture
Reliable transport
cheap removal equipment
attractive prices and conditions
Removal company for furniture transport from Germany to England
If you are planning a carefree and stress-free transport of your furniture (furniture transport) and your removal goods (removal transport) to England then call us at
and we will be happy to provide you with a non-binding offer for your furniture transport.

There are many reasons for a furniture transport from Germany to England (e.g. London, Birmingham, Manchester or Liverpool). International corporations have their European headquarters here and leading employees have to move accordingly.

England is part of Great Britain. England is also becoming increasingly popular as a holiday destination.

Due to the UK's withdrawal from the EU, a move from Germany to England is associated with customs clearance of the removal goods. What remains, however, is the stress of packing, dismantling furniture and stowing the removal goods. And then the whole thing back when you're in your new home country.

Our tip: Enjoy your step into a new future, leave the stress to us. For our professional staff this is routine, giving you the security that we will accompany, plan and organise your move from Germany to England perfectly. From the provision of removal boxes to the coordination of no-stopping places at your new residence (e.g. Helsinki), we manage everything around the move.

Alpha Service - forwarding agency for removals - has been relocating at home and abroad competently, cost-effectively and on schedule since 1980. Your advantage: A carefree move from Germany to England and, on request, many services (packing assistance) that make some of the work easier for you, such as furniture assembly, final cleaning of the old flat, packing and unpacking service and much more.
Information about moving to England from Germany
Settlement removal
Direct settlement with employers, armed forces, employment agency and other offices possible. Worldwide customs clearance (customs clearance surcharge)!

International furniture removal England - Alphaservice Umzüge

Advantages of a moving company
Experience with furniture transport
Everything from one source
trained personnel
Transparent accounting
Hygiene concept (Corona, SARS-CoV 2)
Customs / clearance of the removal goods
Forwarding agency for furniture transport to England
Are you planning a move and looking for a reliable company to transport your furniture to England?
Then Alphaservice Removals is the right company for you!
We are your experienced and competent partner when it comes to transporting your furniture safely and undamaged from A to B or from Germany to England - even internationally.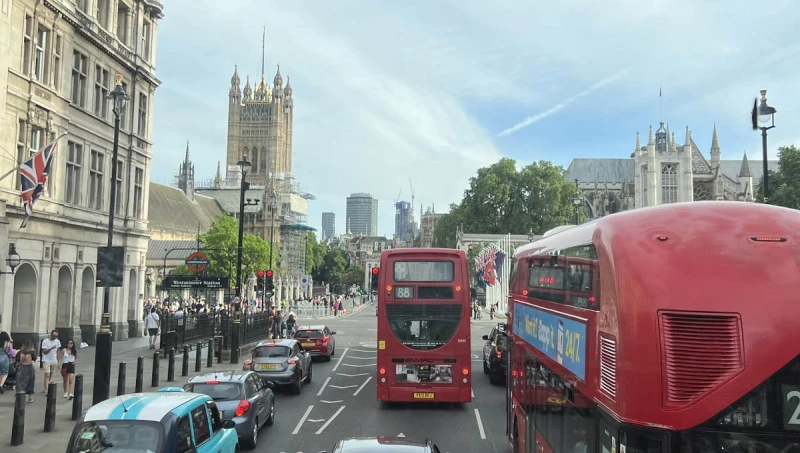 Why choose Alphaservice Removals for furniture removals to England?
Years of experience

With our many years of experience in the removals industry, we know how important it is to transport your furniture safely and professionally. Our specially trained employees ensure that your belongings are in the best hands on the way from Germany to England.
Individual planning

Every move is unique. That's why we offer individual planning and advice to make your move as efficient and stress-free as possible. We tailor our service to your needs and requirements.
Comprehensive service

Our service starts long before the actual move. We provide packing materials (boxes, blankets, tissue paper), professionally dismantle your furniture and reassemble it at your destination. So that you don't have to worry about anything.
Safety is paramount

For international furniture transports, especially on the route to England, safety is crucial. Our modern transport vehicles are equipped with the latest technology and ensure the safe transport of your furniture.
Cost transparency for furniture transport

No hidden costs! We offer transparent value for money and ensure that your furniture transport to England is as cost-efficient as possible.
Perfect solutions for all requirements
Whether you are moving within Europe or taking the big leap across the English Channel, we at Alphaservice Removals are your ideal partner for furniture transport to England. Our experts will be happy to advise you on the particularities of an international move (customs, import regulations) and help you with all the formalities.
Highest quality standards at Alphaservice Umzüge
We set the highest standards for our work and are proud to have numerous satisfied customers. Our quality standards and professional approach have made us one of the leading companies for furniture transport to England.
Contact us - your freight forwarder Alphaservice Umzüge
Would you like to learn more about our services or receive an individual offer for your furniture transport to England? Contact us today! Our removal professionals are on hand to provide you with advice and assistance and ensure that your move runs smoothly and stress-free.

Choose Alphaservice Removals - for a smooth and safe furniture removal to England. We look forward to making your move a successful and stress-free experience.