Removal Vienna - Moving company Alphaservice Umzüge
Competent removal company with comprehensive services
Furniture transport and removals to and from Vienna (Austria)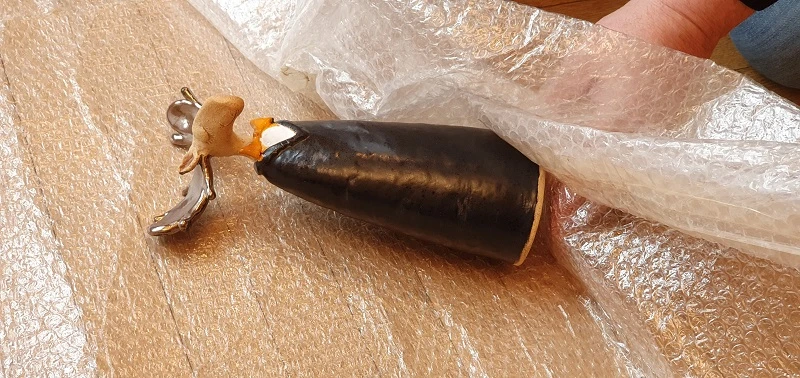 Services Alpha Service
Removal planning
Packing service
Dismantling and assembling furniture
Reliable transport
cheap removal equipment
attractive prices and conditions
Removal company Vienna
If you are planning a carefree and stress-free move to Vienna (Austria) then call us at
and we will be happy to provide you with a non-binding offer.

For removals to Vienna, we are happy to provide our removal services. Moving involves a lot of work, planning and organisation.

As a removal company, we support you with our removal service. Starting with the removal planning (checklists), the removal project gets structure.

This includes giving notice, deregistration and scheduling.The move itself is carried out professionally with good removal staff and modern removal equipment.

If desired, we can also provide a handyman service to install lamps, technical equipment and assemble furniture.

Registration and re-registration for your move to Paris will be carried out after the move at the latest.

For removals to Vienna or other places in Austria (Salzburg, Klagenfurt) we are a competent and reliable partner for you.

Talk to us about your move from or to Vienna!
Alphaservice Removals - Your expert for "Vienna Removals
Are you planning a move from or to Vienna and looking for a reliable and competent removal company? Then Alphaservice Removals is the right choice for you! Our years of experience and know-how make us your ideal partner for removals between Germany and the Austrian capital.
Why move to Vienna?
Vienna, the city on the blue Danube, delights with its mix of imperial history, modern flair and vibrant culture. From impressive historical buildings and cosy coffee houses to vibrant art and music scenes, the city has much to offer. Whether you are moving to this impressive city for pleasure or business - Vienna will captivate you!
Why Alphaservice Removals for your move to Vienna?
Years of experience: With our many years of experience in the international moving business, we know exactly what is important in a cross-border move. Every step is planned precisely, so you can sit back and relax.
Expert team: Our team consists of trained movers and experts who ensure that your belongings arrive safely and undamaged in your new Vienna flat.
Transparent costs: No hidden fees or unexpected additional costs. With us, you know what your move will cost right from the start. We offer you fair value for money without compromising on quality.
Individual advice: Every move is unique. That's why we take the time to advise you individually to ensure that all your requirements are met.
Services of Alphaservice Removals
Our services include much more than just the transport of furniture:
Professional removal advice: Before your move, we conduct a detailed consultation to clarify the exact scope and any special requirements.
Packing and unpacking service: Our experienced staff will take care of the safe packing and unpacking of your items.
Assembly and disassembly of furniture: You have furniture that needs to be disassembled and reassembled in Vienna? No problem for our team!
Storage: If you cannot or do not want to take all the furniture with you to your new flat in Vienna immediately, we also offer storage options.
Special transports: We offer tailor-made transport solutions for particularly valuable or bulky items.
Contact us for your move to Vienna
Moving abroad can be complex and challenging, but with Alphaservice Removals you have a partner at your side who will make this process as smooth as possible. Let us advise you and experience a worry-free move to Vienna.

Whether you are moving to the Austrian capital for professional reasons, a love of culture or simply out of curiosity - we are your reliable partner for moves from Germany to Vienna. Our expertise, commitment and passion for what we do make us the first choice for anyone planning a stress-free and efficient move.

Don't wait any longer! Contact Alphaservice Removals today and let us plan the next step in your Vienna adventure together.

Moving Vienna with Alphaservice Removals
Information about moving to Vienna
Settlement removal
Direct settlement with employers, armed forces, employment agency and other offices possible. Worldwide customs clearance (customs clearance surcharge)!

International Removal Vienna (Austria) - Alphaservice Removals

Advantages of the removal company
Experience with national removals
Everything from one source
trained personnel
Transparent accounting
Trust the removal company Alphaservice with your move to Vienna.

Our customers save costs. We find the best routes and offer attractive prices for transport, movers or even the complete move in our quotations.

Our team will find solutions and create a custom-fit offer for the relocation from a satdt in Germany to Vienna. For low-stress relocation, our removal service to your new home in Austria is perfect.

Contact your removal company Alpaservice today!