Moving Germany Denmark
Competent removal company with comprehensive services
International Moving to Scandinavia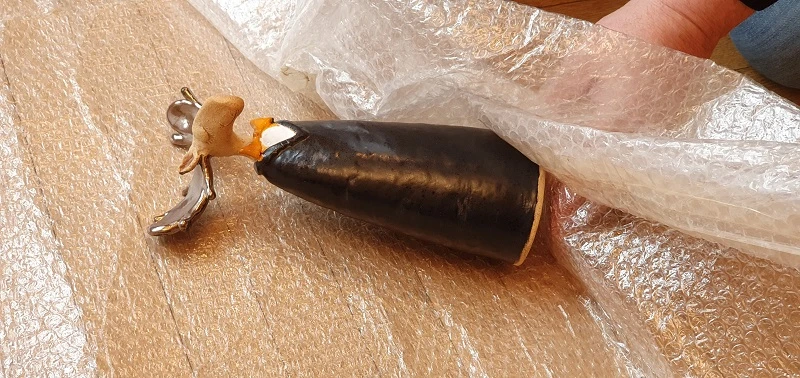 Services Alpha Service
Move Denmark

Removal planning
Packing service
Dismantling and assembling furniture
Reliable transport
cheap removal equipment
attractive prices and conditions
Move to Denmark with Alphaservice: Your carefree start to a new life
Denmark, known for its impressive capital Copenhagen, the charming cities of Aarhus, Odense and Aalborg, as well as its picturesque landscapes and fun-loving people, is an attractive destination for many Germans to live and work. If you want to take the plunge and emigrate to Denmark, your move should be smooth and stress-free. This is where Alphaservice comes in: Your reliable partner for a carefree move to the Danish country.
Step by step to Danish happiness
Online research: The first step towards emigration often starts online. Use the Alphaservice website to find out about the various relocation offers. This way you can find the perfect package for your move to Denmark.
Language and integration: Speaking Danish can make it much easier to get started in life in Denmark. Alphaservice offers valuable tips and resources to help you get started in Danish.
Living in Denmark: Whether you want to move to vibrant Copenhagen, culturally rich Aarhus, historic Odense or lively Aalborg - Alphaservice knows its way around all cities and ensures that your belongings arrive safely.
Applying for documents: As a German in Denmark, you will have to complete some formalities. Alphaservice will help you register in the new municipality and apply for other necessary documents.
Working and living: Denmark offers many opportunities to gain a professional foothold. The country's high standards of living and child-friendliness make it an attractive place for families. With Alphaservice, you can be sure that all aspects of your move, from the big furniture to the small details, will be carefully taken care of.
Why Denmark?
Living abroad holds many fascinating experiences and Denmark is high on the list for many expatriates. Whether you want to enjoy the Danish lifestyle in Copenhagen, experience art and culture in Aarhus, immerse yourself in history in Odense or enjoy city life in Aalborg, Denmark has something for everyone. And for those who prefer the quieter country life, the Danish countryside offers beautiful landscapes and idyllic villages.
Why choose Alphaservice as your removal company?
There are many removal companies out there, but not all of them offer the same first-class service as Alphaservice. With years of experience in the moving business, especially for expatriates, Alphaservice understands the specific needs and requirements of people moving abroad. The company offers tailor-made solutions for each client, ensuring that the move to Denmark is as smooth and efficient as possible.
---
---
Tips for living in Denmark
Language: Even though many Danes speak English, learning Danish will help you integrate better. This is especially helpful if you need to interact with Danish municipalities or authorities.
Children: Denmark is known for its child-friendly cities and towns. Find out about the many recreational opportunities for children in your new town.
Working: The working culture in Denmark can be different from that in Germany. It's worth finding out in advance to make it easier to adapt to the new circumstances.
Move to Denmark with Alphaservice
Moving abroad, especially to Denmark, is an exciting undertaking. With Alphaservice at your side, this step becomes an effortless adventure. The company not only provides transport for your belongings, but also assists you with all other aspects of the move. So if you want to emigrate to Denmark and start a new life there, Alphaservice is your ideal partner for a successful start to your new adventure.
Removal company for transports from Germany to Denmark
If you are planning a carefree and stress-free move to Denmark (Skaninavia) then call us at
and we will be happy to provide you with a non-binding offer.

There are many reasons for moving from Germany to Denmark (e.g. Copenhagen). International corporations have their European headquarters here, and leading employees have to move accordingly.

Like Norway, Sweden and Finland, Denmark belongs to Scandinavia. Denmark is also very popular as a holiday destination.

EU membership makes it relatively easy to move from Germany to Denmark. What remains, however, is the stress of packing, disassembling furniture and stowing the removal goods. And then the whole thing back when you're in your new home country.

Our tip: Enjoy your step into a new future, leave the stress to us. This is routine for our specialist staff, which gives you the security that we will accompany, plan and organise your move from Germany to Denmark perfectly. From the provision of removal boxes to the coordination of no-stopping places at your new residence, we manage everything around the move.

Alpha Service Ltd. has been managing domestic and international removals competently, cost-effectively and on schedule since 1980. Your advantage: A carefree move from Germany to Denmark and, if you wish, many services (packing assistance) that make some of the work easier for you, such as furniture disassembly and reassembly, final cleaning of the old flat, packing and unpacking service and much more.

Talk to us - your moving professionals from Alphaservice Umzüge

Information about moving to Denmark from Germany
Settlement removal
Direct settlement with employers, armed forces, employment agency and other offices possible. Worldwide customs clearance (customs clearance surcharge)!

Moving to Denmark with the moving company Alphaservice Umzüge

Advantages of the removal company
Experience with national removals
Everything from one source
trained personnel
Transparent accounting