Removal England - Moving company Alphaservice
Competent removal company with comprehensive services
International removals to Great Britain (England, Scotland, Wales, Northern Ireland)
Find suitable offers for Removal Germany England:Even after the UK's exit from the EU (Brexit), we carry out removals and furniture transport to England reliably, quickly and cheaply.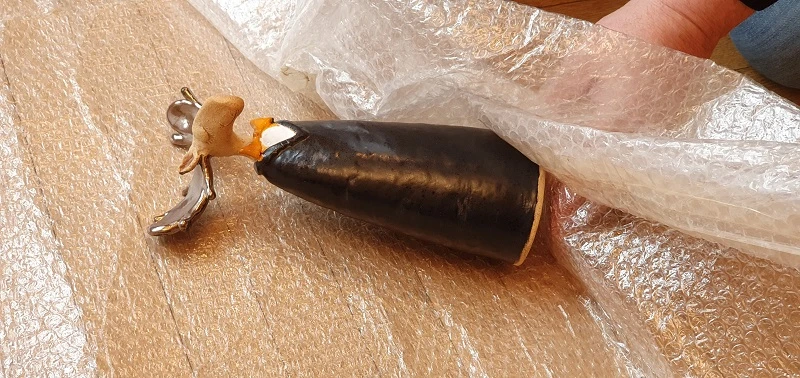 Services Alpha Service
Removal planning
Packing service
Dismantling and assembling furniture
Reliable transport
cheap removal equipment
attractive prices and conditions
Transparent costs
Removal company for transports to England
If you are planning a carefree and stress-free transport of your furniture to England (Great Britain) then call us at
and we will be happy to make you a non-binding offer.

There are many reasons for a move from Germany to England (e.g. London, Leeds, Manchester). International companies have their European headquarters here and leading employees have to move accordingly.

England, like Scotland, Wales and Northern Ireland, belongs to Great Britain and is therefore no longer part of the EU. England is also very popular as a holiday destination.

Due to the withdrawal from the EU, a move from Germany to England is again subject to customs clearance. As always, the stress associated with packing, dismantling furniture and stowing the removal goods should be kept to a minimum. And then the whole thing back when you are in your new home country.

Move to England:
Our tip: Enjoy your step into a new future, leave the stress to us. This is routine for our specialist staff, which gives you the security that we will accompany, plan and organise your furniture transport from Germany to England perfectly. From the provision of removal boxes to the coordination of no-stopping places at your new residence, we manage everything around the relocation of your location / residence.

Alpha Service Ltd. has been managing relocations at home and abroad competently, cost-effectively and on schedule since 1980. Your advantage: Carefree transport from Germany to England and, on request, many services (packing assistance) that make some of the work easier for you, such as furniture disassembly and reassembly, final cleaning of the old flat, packing and unpacking service and much more.
Information for emigrating to England after Brexit
If you are planning a move to England, there are a few things to consider. The British island has some differences to other countries that need to be taken into account when moving after Brexit.

First of all, you need to consider which items you want to take with you and which can stay behind. You should bear in mind that most homes in England are smaller than in other EU countries and it can be difficult to accommodate larger pieces of furniture. This also affects transport, storage and removal costs.

Another important point is the language. While most English people speak German, you should make an effort to acquire at least some basic knowledge of English in order to get by in everyday life.

If you are looking for a flat or a house in England, you should bear in mind that property prices are very high in some regions. It may therefore make sense to look for temporary accommodation so that you can take your time to look around for a suitable home and obtain suitable offers.

Once you have settled in England, you should re-register and register with the local authorities. It is important that you apply for a UK tax number and open a bank account to integrate into the country.

Another point that is important when moving to England is transport. There are several ways to transport your belongings from Germany to England. One option is road transport by truck, another option is transport by ship.

Overall, there are a few things to consider when planning a move to England. However, with careful planning and preparation, you can ensure that your move goes smoothly and without complications.
This will also help you keep the costs of the move under control.
Accounting / Costs
Direct settlement with employers, armed forces, employment agency and other offices possible. Worldwide customs clearance (customs clearance surcharge)!
Advantages of Alphaservices freight forwarding
Experience and knowledge
Everything from one source
trained personnel
Transparent accounting
Finding the right company for relocation
After receiving several offers, read them thoroughly. Make contact and address any open points. Only then can you compare which of the offers is best for you.Only then is a serious comparison of the offers possible. When making a decision, take the price into account, as well as evaluations and personal contact.